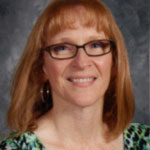 Mary Conkle


Mary Conkle is a third grade teacher in the Eastwood School District and was responsible for the development of the 3rd grade lessons and activities. With 20 plus years of her career spent using high tech gadgets such as chalkboards and overhead projectors, she realized, with the support and encouragement of a fabulous eLearning director, that using technology appropriately in the classroom can provide new and exciting learning experiences for her students! Mary feels that human interaction and hands on learning is a very important part of the elementary classroom. But as the world continues to become more and more technology driven, her students need to develop the skills that will help them communicate their thoughts and demonstrate their understanding of content information in the classroom and in testing situations. 

Connie Fasig


Connie Fasig is a Technology Integration Coach for Constellation Schools: Parma Community and was previously a high school math teacher. She work with teachers as well as students from Kindergarten to 6th grade on curriculum and technology skills. She has also introduced students to coding and had all students participate in the Hour of Code.

Chris Fogle


Chris Fogle is starting his 24th year of teaching this fall. He currently teaches at Twin Valley South Jr/Sr High. Fogle teaches all the 8th graders in math, a high school Algebra 1 and a Geometry class. He also teaches Intermediate Algebra at Miami University. Fogle has taught from 7th grade math to Calculus 2. In Fogle's spare time, he promotes the Desmos Graphing Calculator with PD and is a Khan Academy Ambassador. For his hobbies, he coaches Junior high football, coach youth soccer, member of local youth theater board, and teaches youth group activities at his church.

Megan Hardcastle
Megan Hardcastle is a High School Social Studies teacher at Eastwood High School in Pemberville, Ohio. In addition to teaching World History, she is also the Assistant Coach of the Eastwood Equestrian Team and will begin acting as the Assistant Middle School Athletic Director in the fall. In her spare time she enjoys riding horses, reading, playing with her dog, Sora, and jamming to Hamilton the Musical.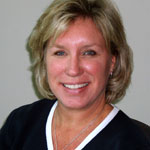 Betsy Hood
Betsy Hood, Director of eLearning for Eastwood Local School District since 2012, oversees the planning and implementation of the district's long term professional development efforts to support a 1to1 laptop initiative for grades 8-12 as well as enhanced technology utilization for K-4 using iPads and digital resources. Creating and facilitating professional development is at the core of her role within a district that is focused on fostering technology integration and providing students with the knowledge and skills to succeed in the ever-changing digital world. As Vice President of the Instructional Technology Integration Partnership of Ohio (ITIP Ohio), a non-profit organization and ISTE Affiliate, Betsy is also active in planning and facilitating many statewide educational technology programs that enhance teaching and learning within K-12 classrooms. In addition to classroom teaching experience (secondary sciences), Betsy served as the Director of Education at WGTE Public Media, one of Ohio's Educational Technology Agencies, where she oversaw K-12 educational programs and professional development services to assist schools in utilizing technology to promote the development of 21st century skills and tech-infused classroom environments. Betsy was the Director of Teaching and Learning for COSI Toledo Science Center where she led the development of teacher and student programs to assist schools in integrating inquiry-based science methodologies. 

Beth Kasler
Beth Kasler just completed her 15th year teaching English, and her 1st year teaching in Ohio. Prior to moving to Ohio, I spent 14 years teaching in Bristol, TN, the last four of which were in a 1:1 environment. Kasler is what a former principal called a "clicker." She have discovered so many resources just by spending endless hours clicking on things (obviously not with total reckless abandon) and then adapting them for use in the classroom. She is passionate about digital learning, and is willing to share resources with anyone and everyone who is willing to listen. Kasler was a district and building technology integration and digital conversion leader and trainer. She is a regular presenter at technology conferences on topics that include: Schoology, Diigo, Office 365, technology integration, data conferencing, text-dependent questioning and standards-based grading; and have written about personalized learning. She's a life-long learner who isn't afraid to try new things.

While Kasler has always taken an "all-in, feet first" approach to digital learning, she knows that not everyone moves at the same pace. The number one piece of advice she gives to digitally reluctant educators is to choose one thing and start there. Don't be afraid to take it slow. Once you are comfortable with that one thing, you'll begin to see a natural path to the next thing, and so forth. Take the first step, and don't be afraid to fail. As educators we are all partners in educating the digital natives in our classrooms and partners do whatever it takes to make everything work, which means that there will always be someone there to celebrate success and to support you through failures.

Susan Martin
Susan Martin has been the Technology Integration Manager for Constellation Schools since 2015. She earned a Master of Arts in Educational Foundations in Instructional Technology from the University of Akron. Her classroom experience includes 18 years teaching middle and high school English, journalism and even personal finance. 

Kim Puckett
Kim Puckett is the Instructional / Technology Integration Coach at Milton-Union Exempted Village Schools. She has been an educator in Ohio for 28 years, teaching calculus, algebra, geometry, 7th and 8th grade mathematics, pre-engineering and STEM courses. Kim has worked with Wright Patterson Air Force Base, Dayton Regional STEM Center and ThinkTV for the last ten years to develop innovative curriculum through STEM and technology. She has been identified as an excellent mathematics and STEM educator through the Milken Educator Awards, National Board Certification, Martha Holden Jennings George B. Chapman Jr. Mathematics Award, Women of Color STEM Educator Award and Dayton Outstanding STEM Educator.
Cory Schrader

Cory Schrader is a fourth grade teacher at Pemberville Elementary School in Pemberville, Ohio and was responsible for the creation of lessons and activities for fourth grade teachers and students. Cory teaches reading, Language Arts, and social studies and has completed 15 years of teaching. Previously, Cory taught eighth grade social studies at McPherson Middle School in Clyde, Ohio. Cory is a graduate of Bowling Green State University where she earned both my bachelor's and master's degrees. Cory currently resides in Bowling Green, Ohio, with her husband and two daughters.